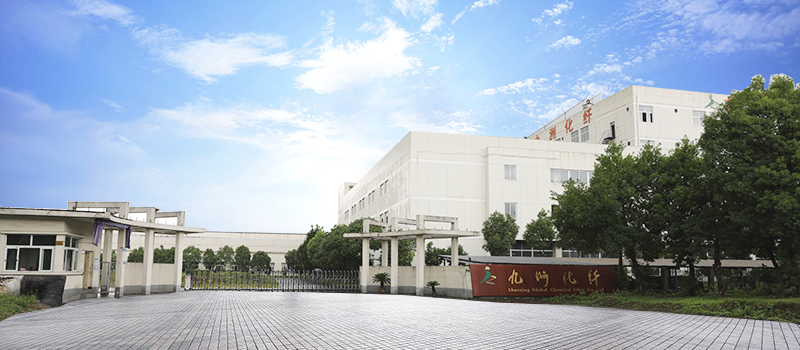 Shaoxing Global Chemical Fiber Co., Ltd is a leading chemical fiber manufacturer in China with years of experience. It is renowned for superior quality control and new product development. The factory in shaoxing city, zhejiang province, 180 Km from Shanghai.
Our main equipments from Germany and Japan, The company has integrated and highly efficient advanced production lines from spinning to draw-texturing and drawing, which are also guaranteed by scientific quality control in the whole manufacturing process. The capacity around 10000 tons / year.
The main products are PBS 100% bio degradable product, include PBS chips, staple fiber, Non woven fabric and filament yarn, cationic polyester filament product, inculde CDP cationic, ECDP easy dye cationic and RECDP recycled easy dye caitonic, cationic/polyester melange yarn, low melting fliament, dope dyed micro-polypropylene, Anti static conductive yarn, HDPE PE yarn etc
Our 70% is sold to oversea market, Shanghai or ningbo seaport is close our factory, we can accept TT and LC.
We will always do its utmost toward creating innovative, best quality and high value-added products, make a contribution to a more advanced synthetic yarn manufacturing level and more fashionable textile culture for the future.
For the purpose of "cherishing earth, protecting environment", we focus on manufacturing low-carbon and eco-friendly products of top quality and high performance, leading the industry trend.