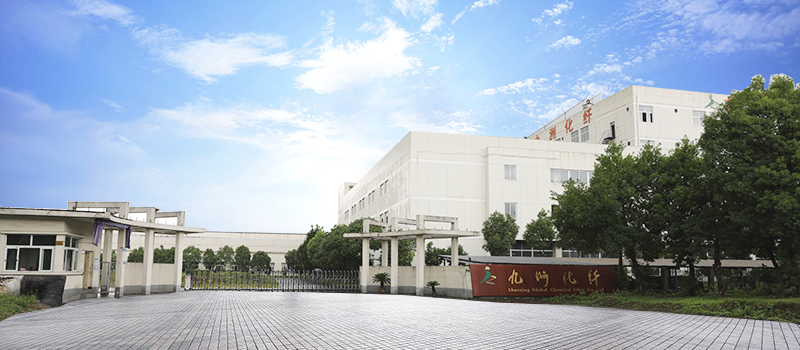 Shaoxing Global Chemical Fiber Co.,Ltd is a leading chemical fiber manufacturer in China with years of experience.It is renowned for superior quality control and new product development.
With main equipments from Germany and Japan,The company has integrated and highly efficient advanced production lines from spinning to draw-texturing and drawing,which are also guaranteed by scientific quality control in the whole manufacturing process.The main products are low-carbon environment,functional and dope-dyed polyester yarn,low melting filament,new biodegradable polyester filament,cationic dyeable polyester microfilament yarn,etc.
As a licensee of Dupont to produce PTT(Triextra)fibers and fabrics made with Sorona polymer,the company will always do its utmost toward creating innovative,best quality and high value-added products,make a contribution to a more advanced synthetic yarn manufacturing level and more fashionable textile culture for the future.